About MicroAccounting
Serving Companies in the Dallas Area and Beyond
You Want To Accomplish Great Things. We Can Help.
At MicroAccounting, we're passionate problem solvers who truly love what we do. Headquartered in Dallas, Texas, we've helped companies make better decisions, operate more efficiently, and grow profitably for over 30 years. Technology has changed over the years, but our philosophy has not. We continue to believe there's a right way to do business, and that's with an unwavering focus on our clients' success.
Your Results Are What Matters
Achieving great results for our clients is at the heart of who we are, what we do, and how we operate. We do it through a balanced and blended combination of people, processes, and technologies.
People That Lead The Charge
Our diverse team has decades of ERP, business, finance, and technology experience. Through best practices and proven methodologies, we will help you harness the power of technology for maximum gain.
Processes That Map The Course
We can meet you anywhere along your digital transformation journey with a unique plan services, software selection, custom development, through implementation, training and ongoing support.
Technology That Clears The Obstacles
We can achieve your strategic technology goals and vision by working closely with your organization— from frontline to C-suite executives, activating every employee to drive adoption, engagement, and return on investment.
Company Story
Mission:
To Improve the Success of Our Clients Through the Innovative Delivery of Business Management Solutions
Founded in 1988 in Dallas, TX
Over 700 clients
24/7 Telephone Support for Sage 100
Consultants on staff with 20+ years of Sage 100 experience
Sage 100 and Sage Intacct certified consultants
Sage 100 certified trainers
A "No Opportunity for Failure" approach with tested procedures and processes
Core Values:
Integrity
Passion
Excellence
Innovation
Accountability
Results-driven
Our Partnership With Sage
Partnerships matter to us —because they bring out the best in us all. From the beginning, we chose Sage as our primary solution partner and it has proven to be the best possible choice for our business — and for yours. Why? Because Sage is:
100% focused on Business Management Solutions
Multi-Billion Dollar Company
Over 3 Million Customers
Leader in Customer Satisfaction
Technology Driven
Winner of Extensive Industry Awards
Over the course of our partnership with Sage, we've accumulated some accolades of our own, including:
Sage Master Developers— including custom ERP applications
Sage Technology Partner
Top 1% of all Sage Partners
Outstanding Customer Satisfaction Survey Results
Sage CEO Circle / Platinum Elite Winner
Sage Business Partner and Product Advisory Councils
Bob Scott's Top 100 VARs and 100 VAR Stars
Accounting Today VAR 100
Where We Work
Our headquarters is in Dallas, Texas. While technology has removed the traditional barriers of implementing ERP software, allowing us to work with clients anywhere, anytime, we find some of our most successful clients engagements are closer to home. We appreciate the opportunity to meet face to face—so we can walk your business and better see what makes you tick.
Ready to start a conversation about your organization's next steps? Complete the form below or call 855-876-3773.
"MicroAccounting is just a nice group of people who are great at what they do."
– Maxwell Paper, Bruce Johnson
"You are business partners, not consultants. I truly appreciate your time and effort."
– Sean, Uniflight LLC
Software Consulting and Implementation
Services
Our team of expert consultants have years of experience implementing ERP and business management solutions across a broad range of companies in the Dallas, Texas area and beyond. Let us know how we can help!
Learn More
Awards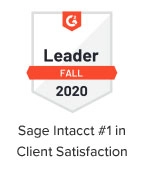 Business Software
Solutions
We provide powerful, configurable business management technology for small- to mid-sized organizations in the Dallas area and nationwide. Our expert consultants can help you select and implement the right solutions to gain efficiency and make faster, smarter decisions.