Software Implementation and Consulting Services
Serving Companies in the Dallas Area and Beyond
Is your current business management technology slowing you down? We provide services to help you select and implement the right solution to transform your business and set you on a path to profitable growth. You can rely on our project leadership, best practices, and extensive experience to ensure success.
Software Selection
We've learned a few things across the 1,000+ implementations we've led. That's why we start every client engagement by first understanding your definition of a successful outcome. That's part of what happens during the Business Process Review:
Where are the areas of greatest need?
What workflows are slowing you down?
How much time could you save if you had access to real-time information?
What opportunities could you capitalize on if you could pivot more quickly?
These are just some of the questions we'll work to answer during this process, all so you are sure to select the right solution for your company- and industry-specific needs.
Implementation and Consulting
A smooth implementation requires detailed planning and diligent project management — and we've set the bar high with our comprehensive and proven approach.
Project Management
ERP implementations involve hundreds of moving parts and require the cooperation of diverse teams of individuals. Having an experienced project manager like ours to navigate the twists and turns and bring resources together is vital.
Everyone I work with or speak to at MicroAccounting is gracious, pleasant, knowledgeable, and responsive. We really appreciate all they do to help us succeed. I would recommend MicroAccounting to anyone — they're that good.

—Anita Whalen, Controller, SWEPCO
Data Migration
We have extensive experience migrating data from a variety of applications into Sage Intacct and Sage 100. We'll work with you to design and implement the most cost-effective and comprehensive data migration path to allow you to preserve and leverage vital legacy data.
Sage Hosting — The Ultimate Cloud Experience
Get the secure, reliable SaaS experience for peace of mind with Cloud at Work Sage hosting.
Hosting Sage on Cloud at Work gives you all the advantages of SaaS — improved efficiency and cost savings — while ensuring your company runs on a secure, reliable environment.
Removes the complexity of usual SaaS deployments, allowing you to maintain control of your environment.
Ensures your virtual private network is running at its best — housed in a world-class facility that offers the highest levels of uptime, reliability and security for maximum compliance.
Specifically designed for your Sage environment, with the support of your trusted Sage partner, MicroAccounting.
Download the Cloud at Work Overview
Learn More About Sage Hosting
Custom Development
Modern ERP solutions are highly flexible and configurable to meet most company's needs, but there are occasions when code customizations the best way to achieve needed functionality. Our team is ready to make the changes that will help you maximize the value of your Sage ERP investment.
Have questions about our implementation and consulting services? Complete the form below or call 855-876-3773 to talk to a member of our team.
Technical Support
Our full-time Help Desk team, based in Dallas, Texas, provides standard support from 8:30 a.m. to 5:00 p.m. CST, Monday through Friday. We also offer 24-hour support options for mission-critical applications, as well as a variety of additional Service Level plans to best meet your organization's individual needs. Are you a current customer? Contact our support team.
Our experience with MicroAccounting has been tremendous. Upon completion of every project phase, they sit down with us and assess our progress. They help us identify improvement opportunities, then map out a plan of attack.

–CFO, Treska
Sage Intacct Cash Receipts Import and Lockbox Processing
Is your company currently utilizing a Lockbox for cash receipt collection? If so, we have a comprehensive solution that will take the file from the bank, import the records into Sage Intacct, and match up the Customer Number and Invoice Number so the entries will be brought into Sage Intacct.
Whether you are utilizing a traditional lockbox service or simply need to streamline your cash receipt import process, our Sage Intacct module is designed to save you valuable time and minimize potential errors.
Learn More
Awards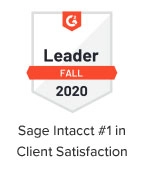 Business Software
Solutions
We provide powerful, configurable business management technology for small- to mid-sized organizations in the Dallas area and nationwide. Our expert consultants can help you select and implement the right solutions to gain efficiency and make faster, smarter decisions.
Serving a Variety of
Industries
Financial and Business Management Resources – Your source for whitepapers, eBooks, videos, webinars and more.