Sage 100 ERP Software
Serving Companies in the Dallas Area and Beyond
The trusted ERP and accounting solution for 25,000 US customers, Sage 100 is a flexible, configurable system for companies that need to scale their operations to automate processes, connect employees, and gain business insight.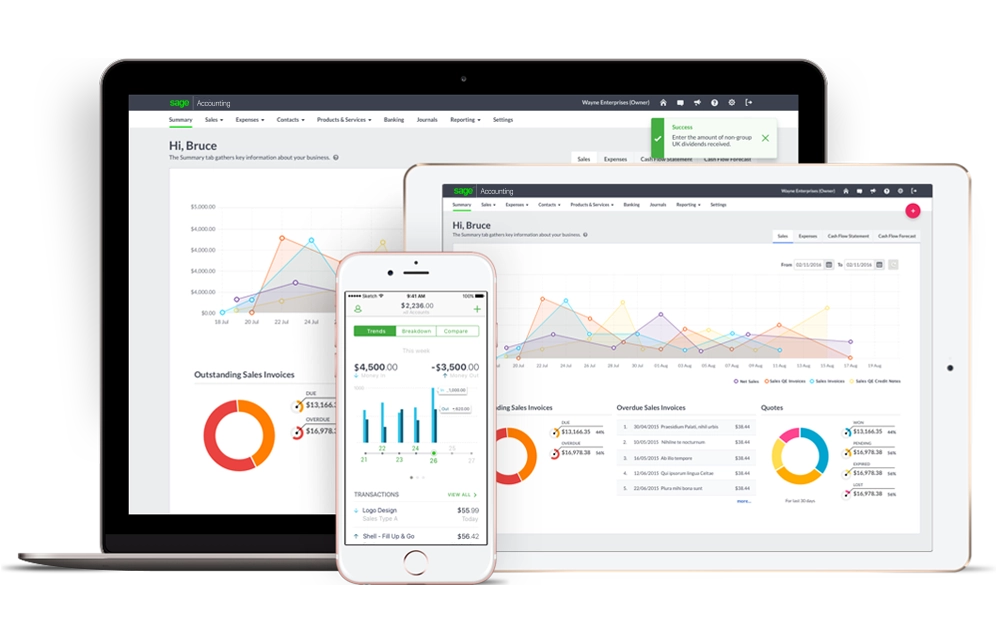 Move beyond accounting software—perform at your best with Sage 100.
Maximize easy-to-use, powerful applications—from financials, sales, and purchasing—to warehousing and inventory management.
Sage 100 is highly configurable so you can select the functionality you need today and build on it as you increase people, information and processes.
Eliminate accounting errors
Minimize duplicate record keeping
Automate processes and get insight when you need it
Ensure compliance with changing requirements
Produce all reports you need—from month-end to year-end
Scalable and Reliable—Connect dozens of users to Sage 100. And even if you have thousands of customers and inventory items, your system will be just like you want it—fast performing and stable.
Sage Intelligence—Understand the health of your business at any time, from accounts payable to inventory management. Monitor key performance indicators like cash flow, aging receivables, and expenditures. And then drill down into the details for a full picture.
Software Consulting and Implementation
Services
Our team of expert consultants have years of experience implementing ERP and business management solutions across a broad range of companies in the Dallas, Texas area and beyond. Let us know how we can help!
Learn More
Business Software
Solutions
We provide powerful, configurable business management technology for small- to mid-sized organizations in the Dallas area and nationwide. Our expert consultants can help you select and implement the right solutions to gain efficiency and make faster, smarter decisions.